STAINLESS STEEL CABLE EDGED SHADE SAILS
COMMERCIAL QUALITY SHADE SAIL FABRIC
TURNBUCKLES & SHACKLES SUPPLIED WITH ANY CUSTOM SHADE SAIL PURCHASE
STAINLESS STEEL CABLE EDGED SHADE SAILS
CUSTOM MADE DIY SHADE SAILS
STANDARD SHAPE SHADE SAILS
DIY WATERPROOF SHADE SAILS
We have been manufacturing Commercial quality Shade Sails at our Brisbane Factory since 1994. We specialise in the manufacture of Shadecloth Shade Sails and Waterproof Shade Sails.
Our preferred Shadecloth material is heavy duty but also light weight. This makes for ease of installation whilst being durable and long lasting.
Our Waterproof Shadecloth Shade Sails are manufactured with 100% Waterproof, Heavy Duty Shade Fabric. Heat stentored , waterproof laminate backing.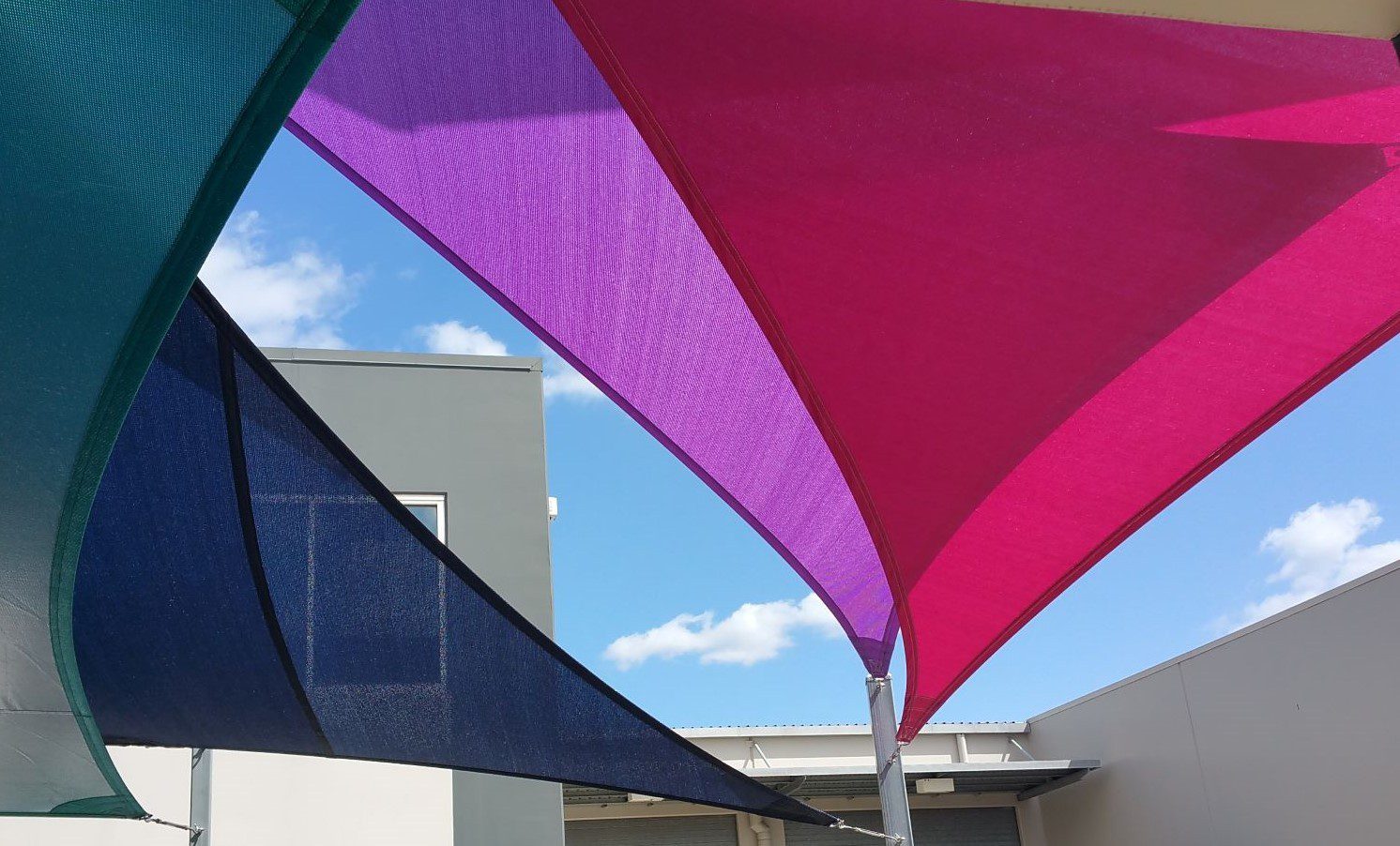 ALL OF OUR DIY SHADE SAILS ARE PERIMETER WIRED WITH 316 STAINLESS STEEL CABLE.

This is the only reliable way to fully stretch the Sail drum tight, giving the Shade Sail the ability to ride out storms.
Beware of imposters selling cheap, imitation, webbing strap edged Shade Sails which do not allow the fabric to be stretched.
All Shade Sails are manufactured at our Brisbane Factory using Tension Membrane specific CAD software and sewn by highly skilled machinists with many years industrial sewing experience.
Over 25,000 Shade Sails produced for Customers all over Australia and beyond.
AUTUMN SPECIAL
Standard Shape Shade Sails
316 Stainless Steel Cable Edged
Fully Swaged, ready to install
SELECTED COLOURS DISCOUNTED

Red, Sunflower, Olive, Laguna Blue
Shade Sail Fabric Range
Check out our latest colour selection
CUSTOM MADE SHADE SAILS - INSTANT ONLINE QUOTE
It is Industry Standard to charge by EDGE Metres, not SQUARE Metres.
Our online Price Calculator uses only 3 simple steps to give you a quick DIY Shade Sail Price. Choose your Fabric, select the number of points on your Shade Sail and input your Edge / Perimeter measurements. Example – How to find the Edge Metreage of your Shade Sail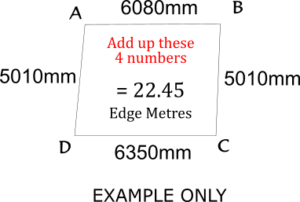 This example of a 4 pointed Shade Sail is 22 Edge Metres (rounded down) The Price in our Commercial Grade Shade Sail Fabric is $847.00 + GST
STAINLESS STEEL PERIMETER CABLE
The Stainless Cable Edge is the single most important feature in the manufacture of a Shade Sail. The imposters who try to sell webbing strap edged, cloth edged and rope edged custom made Shade Sails are not the real deal. If you buy a webbing strap or cloth edged Shade Sail, you cannot stretch the fabric tight, and therefore, you have just wasted your money. The Stainless Steel Cable Edge in a properly made Shade Sail moves through the hem independently of the fabric. The SST cable forces the fabric to stretch drum tight and this is where the Shade Sail gains its ability to ride the storms.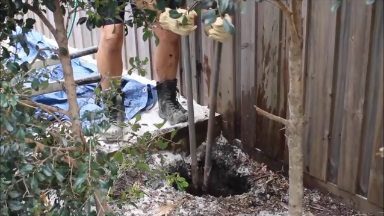 PLANNING YOUR DIY SHADE SAIL
In most cases, a Shade Sail is secured to a combination of Steel Posts cemented into the ground and Brackets and Fittings, Bolted or Screwed to a Building. Path of least resistance is a good rule of thumb when selecting Fixing Points on Built Structure.
To make a Shade Sail, we need an exact set of absolutely precise measurements to guarantee a perfect fit. The best way to do this is with a Fibreglass Tape attached to the edge of the eyebolt of each fixing point. Give each point a letter starting with A then clockwise around the points marking them B, C, D etc.
To get a Price for your Custom DIY Shade Sail, add up the edge metres of your Shade Sail, from fixing point to fixing point.  Choose your preferred Shade Sail Fabric, or Waterproof Shade Sail Fabric.  Choose the number of points on your Shade Sail and enter the perimeter measurement into the DIY Shade Sail Price Calculator.
CUSTOM MADE DIY SHADE SAIL PRICE CALCULATOR
Price Calculator – get an instant online Quote for your Custom Shade Sail